First new poster up.




Take a photo of you in front of one of our new posters around the east side bring it with you next Saturday and go in the draw for a 15 min Phone Reading with Medium Lenore

Saturday 16 th September

10.30 to 3.30

Waitakiri Primary School Hall 170 Burwood Road



Psychic Kingdom Mystical Fair
Waitakiri Primary School Hall 170 Burwood Road
After a few years from running my Psychic Fairs in South Brighton
I have decided after lots of people asking to run a monthly Fair here in the Eastside.
We will be having our Fair every 3rd Saturday of the month starting from the 15th July
Entrance will be:
Gold Coin (Includes entry into prize draw)
We will be havning a number of stalls which I will be adding on here over the next week so keep an eye out.
Wednesday, July 12 at 7:00pm

Addington Haven in Christchurch, New Zealand




This is the first of the new Monthly meeting.

There will be platform readings

(free readings provided by myself and the Month's Special Guest)

Interspersed with Spiritual Development information.

Special Guest this month:

Shona McGregor from Taery Tarot

GHOSTBUSTER EXTRAORDINAIRE!

Shona will be talking about how to clear your land and home of energies and entities :



Sunday, July 16 at 9:00am
Beginner's Guide - or refresher! CLAIR SENSES.
You all have them!
How to recognise them, and how to Reactivate them.
Talks, practical exercises, and hand outs will be given for all Clair Senses.
Develop or improve your own connection to your Higher Self.
Want to be more confident in yourself and your day to day life? Want to know what signs to look for?
Or how to ask for signs?
Want to know what your strongest Clair is?
Want to learn to "read" or have others read for you?
Just want to know yourself better?

Fascinated and want to know more?

Take the next step on your journey. Come along!

I can promise you an exciting, informative, and entertaining time...

Held in Spreydon, Christchurch. 9am-4:30pm
$150 payable in advance.
Payments can be made via Paypal K E Mehlhopt
kim@toochic.co.nz
Minimum 4, Maximum 10 so numbers are limited

PM me, text 0274246189 (quickest) or email


soundslikespirit@icloud.co

m to book

SO EXCITED! - YOU WILL BE TOO!
















The Club House Cafe
Invites you to attend a special
Pink Ribbon Champagne Breakfast
Sunday 28th May 2017
$25 per person with $5 being donated to Breast Cancer Foundation
Children $18 with $5 being donated to the Breast Cancer Foundation
Pop a balloon for $5 and win a prize between $4 and $100
Guess how many lollie in the jar $5 being donated


The price includes a glass of pink bubbles or Juice
Two options for Breakfast
Bookings Essential!!
(03) 383 0307
460 Bower Avenue Parklands
Christchurch 8083





LIVE your DREAMS!
【全球连线网络事业说明会】

📢📢📢📢📢📢📢📢📢

日期: 2017年4月21日

时间:晚上6:15-8:30
(6:15-6:45 nibbles & a chat)

地点:Antidote 健康快餐店
Shop6 Carnaby Lane
New Brighton Mall

生物科技健康产业+交互式网购电子商务平台的商机

什么是交互式网购?

花本来就该花的钱,赚本来赚不到的钱;赚全世界的钱;赚全球陌生市场的钱;

一天24小时都在赚钱!

您绝对不能错过的革命性商业趋势和创富机会。欢迎您和您的朋友参与。

注意事项:请报名参加,名额有限。谢谢!

🏃🏿♀️👫👭👬👪👩‍👩‍👦👩‍👩‍👧👫👭👬🏃🏻

Date: April 21,2017 on Friday
time: 6:30pm -8:30pm
(6:15-6:45 nibbles & a chat)
Address: Antidote
shop 6 Carnaby Lane
New Brighton Mall

💥💥💥💥💥📢💥💥💥💥💥

How will you spend the rest of your days?

Don't plan to just survive; LIVE life on YOUR terms!

Don't miss this business opportunity to create your own economy and LIVE your DREAMS!

Please bring your friends 🌹

Welcome to you

🏃🏿♀️👬👭👫👬👭👫👬👭👬🏃🏻

Places are limited please book in your intention
by Wednesday 19/04/2017

https://Lenorestanley.jeunesseglobal.com/






Hi I will be attending the Spiritual, Holistic & Wellbeing Expo
this Saturday 26th November promoting my new business
Essential Oils NZ.
Feel free to pop over and say hi and find out more about these wonderful products.
Don't forget to ask about the xmas range that's available now
for just a short time
Heaton Intermediate
125-133 Heaton St, Merivale, Christchurch

10 – 4 pm, $5 entry – under 12 free
Free Workshops from 11.00am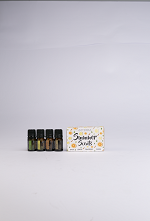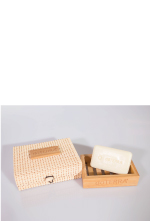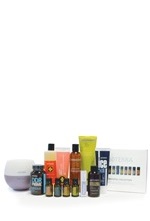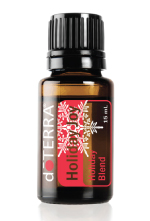 www.mydoterra.com/essentialoilsnz


I will be available for Readings August 18th till 27th
Contact me now for your One to One Hour session.
Hour Session $100 Book now!! 0274741778


Medium Lenore back in my home town Lyttelton where it all began.
I grew up in Ripon Street till the age of 10 where my Dad also grew up went to both Lyttelton Main School and West schools.
Was an amazing place to grow up and this is where it all began for me as I used to see family members and spirit most nights and giving out information that know one else knew.
Such a Spiritual place I am really looking forward to being able to share with those that are interested tomorrow.
I will be giving a half hour Demonstration
⦁ Mediumship
⦁ Learn how to see and feel your Auric field
⦁ Ask Questions
12pm to 12.30 pm
Anyone that comes to my demonstration and get one of my cards from the show
I will give a discount on your next reading.
Come along to the first Lyttelton Health and Wellness expo.

Tomorrow Saturday 13th August 10-3pm.
Entry Koha donation to Lyttelton Community House
Lyttelton Arts Factory the Corner of Oxford Street and Sumner Rd Lyttelton.
www.psychickingdom.co.nz
www.mydoterra.com/essentialoilsnz
These pictures taken at the


on my cellphone another very spiritual place by my sister magical place








Soul Connections
An Evening of Clairvoyance
Moira Kelly
and
Andrew Douglas
at
The Fendalton Croquet Club
28 Makora Street
Fendalton
Once a month
7.30
$5 Entry

Communing with Spirit in Light and Love
to prove the survival of the Soul

soul.connections@hotmail.com